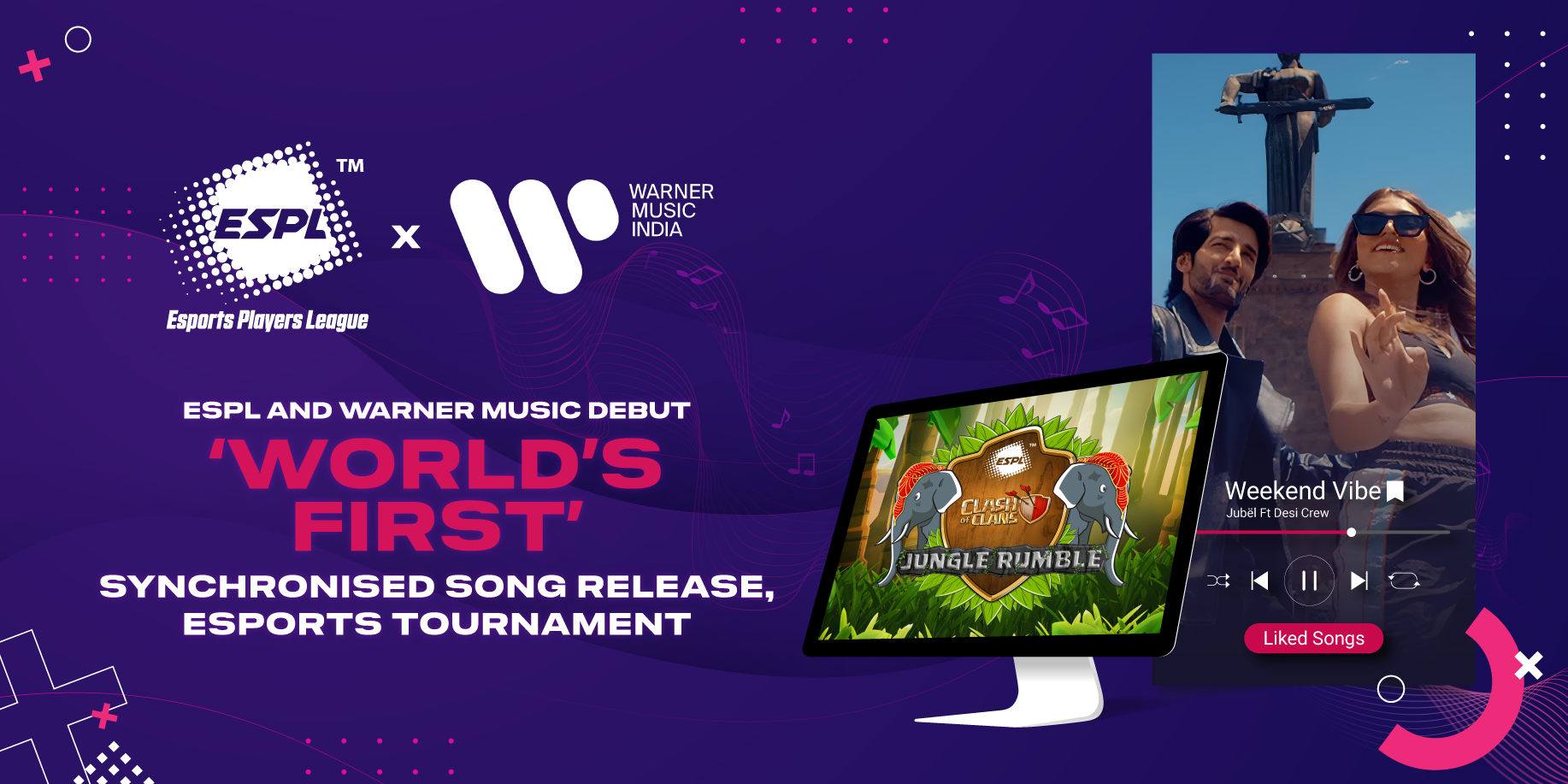 ESPL and Warner Music India debut 'world's first' synchronised song release, esports tournament
The esports and music pulse has been throbbing for years. As such, entertainment companies like Warner Music Group have probed across the globe searching for new ways to activate its portfolios in new markets.
Warner Music Central Europe was the first to take the plunge with a partnership with the LEC in 2019, a deal that has since been extended into its third year.
On the other side of the world, Warner Music Australia partnered with DoorDash LCO, Oceania's tier-one LoL competition. Warner Music Asia also penned a deal in April with Esports Players League (ESPL), an online global amateur tournament platform in the sector's high-growth region.
On June 22nd, ESPL and Warner Music India debuted the music video for 'Weekend Vibe – Jubel feat. Desi Crew' — an adapted version of the hit single by Swedish duo Jubel featuring Punjabi producers Desi Crew. As of this writing, the video has more than 4.5m views.
The debut coincided with the launch of ESPL Jungle Rumble 2021, a new tournament brand by the esports platform in India for Clash of Clans, a highly successful mobile game title in India published by Supercell. The version of 'Weekend Vibe – Jubel feat. Desi Crew' has been positioned as the anthem for the new tournament brand.
Read the full story by Kerry Waananen at esportsinsider.com
For inquiries or more info, email us at support@espl.gg and info@espl.co
Follow us on LinkedIn: ESPL Esports Players League