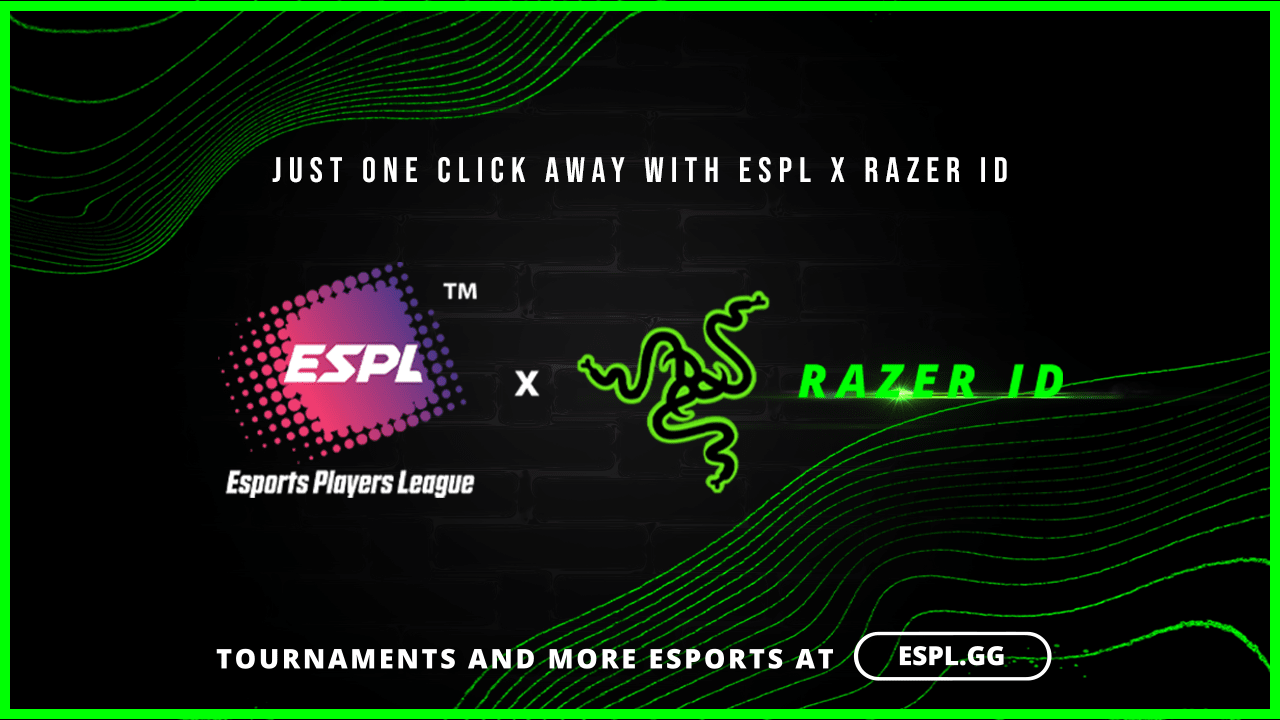 ESPL X Razer ID is Officially Launched Today!
In collaboration with Razer, ESPL proudly announces the launch of Razer ID in our gaming tournament platform. This new feature enables new and existing Razer users to register or sign in to https://espl.gg/.
Razer ID generally to be used to manage all your Razer devices in one place. Register and configure your Razer devices in the cloud. New users can click on the Razer logo on the registration page to create a Razer joint account with ESPL eliminating the need to create and remember another password.
ESPL provides a range of tournaments globally for amateur gamers. Now stand a chance to win gift cards from a prize pool of $500 giveaway!
For inquiries or more info, email us at support@espl.gg and info@espl.co 
Follow us on LinkedIn: ESPL Esports Players League