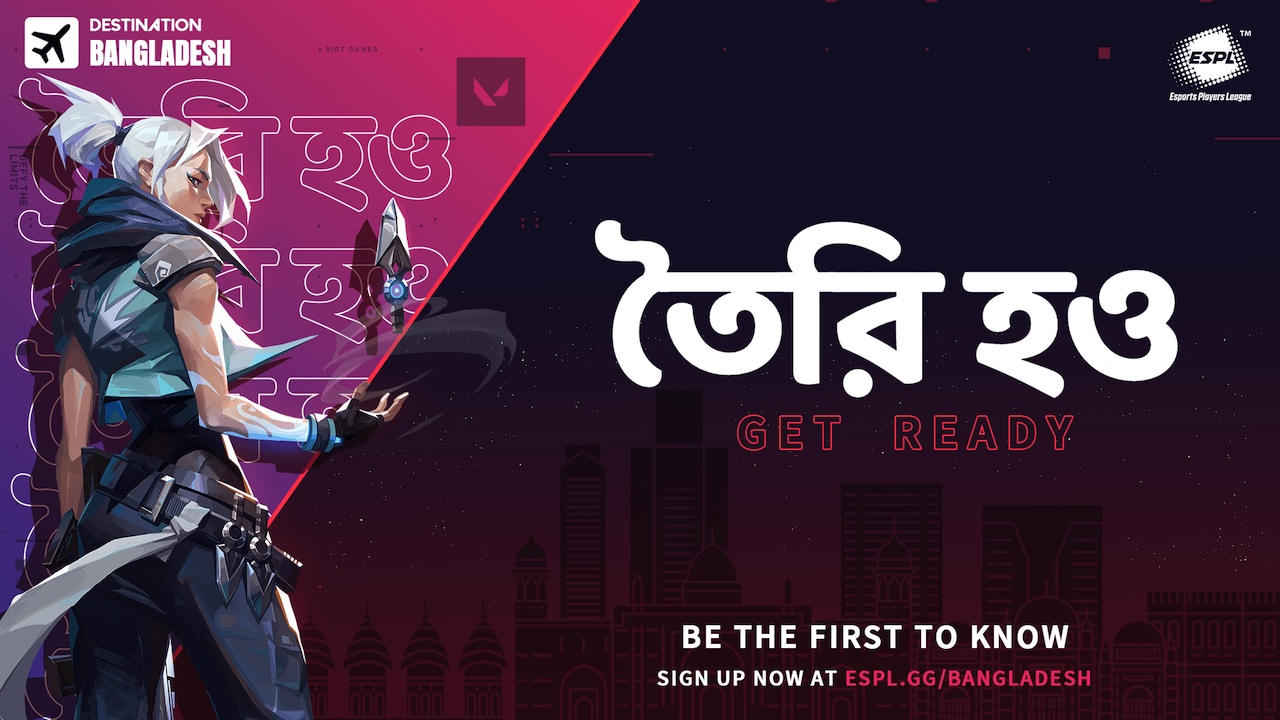 ESPL partners Bongo to nurture esports in Bangladesh starting with Valorant Amateur series
Bangladesh (16 December, 2020) – Esports news
ESPL partners Bongo, a digital video-on-demand leader in Bangladesh
With support from Riot Games South Asia, aims to nurture esports through its focus on grassroot tournaments
Announces amateur tournament, ESPL Valorant PowerUp series
Big news was announced on the 15th of December 2020 when Bongo revealed its partnership with us to nurture and develop esports in Bangladesh.
Bangladesh's esports scene has recently received an interest from many international brands in sponsoring tournaments. However, this partnership with us would be the first for an international esports company to enter Bangladesh with serious plans for developing esports in the country. Bongo, Bangladesh's top digital video on demand leader locking arms with ESPL will surely be an exciting first step for many young aspiring esports players with a dream to connect to esports on a global scale.
With the onboarding of Bangladesh, ESPL's network has grown to 12 countries from South America, South Asia, South East Asia, and Europe in a period of 12 months and continues to grow.
"ESPL Valorant PowerUp Bangladesh Series" will last 6 months with a grand total prize pool of ৳11'45'000. Each month will start a new tournament with a total prize pool of ৳1'90'800 separated between the Amateur Cup and Invitational Cup.
"South Asia has a huge population of young talented players with the aspiration of becoming esports champions. Game titles such as Valorant have been very active in developing a sustainable ecosystem for players to grow into world champions. This tournament will be an exciting opportunity for us to build a lasting foundation for our players and brands." commented Michael Broda.
Visit the ESPL Bangladesh tournaments website: https://espl.gg/bangladesh