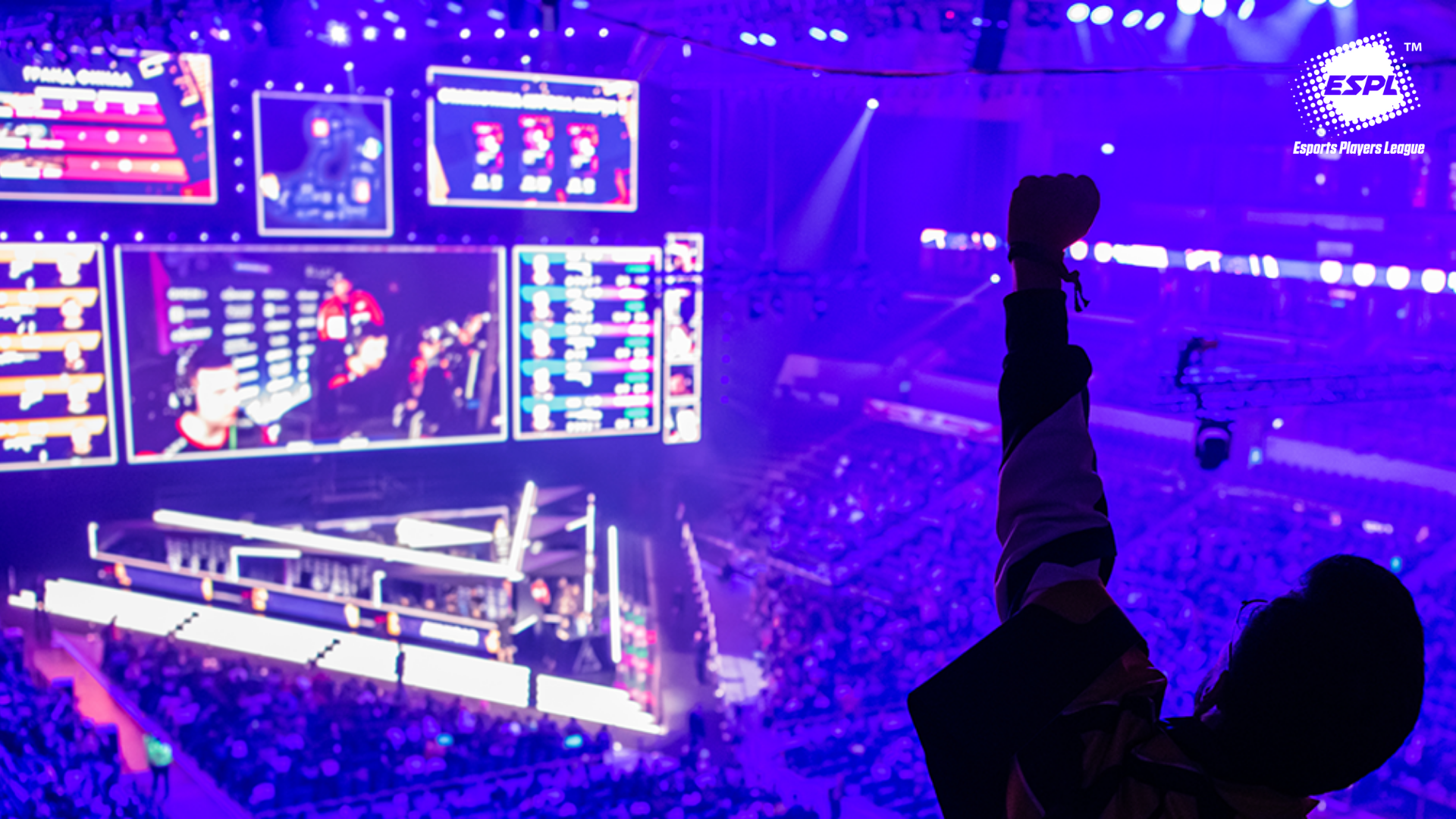 Esports: Why Brands are taking the leap in SEA and beyond
Global esports revenues to reach $1.08 billion in 2021, viewership up 8.7% YoY with a global audience of 2 billion 
Esports has the potential to surpass 'sports' as a branding medium
Southeast Asia is the fastest-growing esports market with a CAGR of 36.1% YoY
Ecommerce giant Lazada finds success in Indonesian esports 
GenZ & Millennial esports audiences demonstrate high engagement with publisher recognized esports providers such as Esports Players League (ESPL)
Industry growth
The global nature of esports has changed drastically in the last decade, particularly within Southeast Asian markets amongst Millennials. 
Globally, esports revenues will reach $1.08 billion in 2021, representing year-on-year growth of 14.5% from 2020. The majority of these revenues, 75%, have been generated from media rights and sponsorships, but why?
Esports viewership has increased at an average of 8.7 % year on year over 5 years with the majority of its viewers describing themselves as 'casual players' who watch esports more than once a month. That's a huge audience globally, with 2 billion people participating in online games, 500 million of them describing themselves as esports enthusiasts, 50% of whom do not play the games they spectate. 

Growth in the SEA region
Southeast Asia is the fastest-growing region in the world with a CAGR of 36.1% over the last 4 years. Its esports audience has doubled since 2016 reaching 20 million in 2020. Malaysia, the Philippines, Singapore, Thailand, and Vietnam, also known as the Big 6, account for more than 98% of Esports Enthusiasts in the region. This is attributed to Southeast Asia's rapidly urbanizing, tech-savvy population, the vast majority (82%) of its online population are gamers and the market generated $4.4 billion (at a constant 16% YoY growth). Mobile is by far the most popular medium for gamers with 70% of the market share.
Why market in Esports?
That's a big, highly engaged audience but that alone isn't enough, so, why are brands rushing to stake a claim in esports?
Gaming and esports are consumed primarily by Millenials and GenZ (53% of the global population). It's a young and diverse base, the majority of the audience being male with steady growth from females. This segment has spending power; 43% of enthusiasts have an annual household income of $75k per year, and nearly 31% have an income of $90k or higher. Esports viewers are highly engaged with viewers on average spending 100 minutes per session. Esports, therefore, has the potential to be a more powerful branding medium than traditional sports due to its large audience, its spending power, and the interactivity of streaming. 
Brands know targeting this segment is tough, they look for experiences, engagement, authenticity, & see-through hollow gestures. Esports provide the perfect medium to engage them.
"Southeast Asia is seeing significant growth amongst the youth for esports entertainment. This new generation of digital natives is being exposed to esports more than ever before. Esports as a new medium of entertainment is now common for the young, and brands are starting to realize this. Those who seek to reach and engage this audience work with companies like ours (ESPL) to connect their brands with esports." – Michael Broda, CEO, and Co-Founder of ESPL. 
E-commerce case study
Major brands, particularly in e-commerce have demonstrated success in the esports market, namely, Lazada Indonesia, which identified esports as the best method to engage with its target market, Gen Z consumers. Their 'Cyber Combat' tournament achieved more than 15 million impressions via esports KOL's and at an average engagement rate of over 11%. There were over a million views on Lazada's Livestream platform. Meanwhile, the teaser video generated 5.5 million views on YouTube.
ESPL's experiences
ESPL's mission to create opportunities in amateur esports offers a unique value proposition for brands. Leveraging on its proprietary platform (which saw over 450,000 unique site visits in its first year), a presence that has grown to include 13 countries in 5 regions, strategic regional partnerships, providing a potential global reach of over 90 million for brands, and official licenses from game publishers to host and operate tournaments that reduce barriers of entry for brands. ESPL is perfectly positioned to connect global brands with regional audiences in a direct, authentic, and engaging way, whether that be; directly creating and executing tournament IPs and campaigns for brands, assisting with partnerships for brands in esports, or sourcing KOL's to reach the audience they're looking to target. ESPL has executed over 200 tournaments in its first year with multiple brands, in Southeast Asia alone ESPL has seen an average of 3,000 participants for each of its branded tournaments.
Visit espl.co for more information or send us an email at info@espl.co 
Sources: 
Newzoo.com, EsportsInsider.com, scalefast.com, forbes.com, marketing-interactive.com, nst.com, thegamehaus.com, capsl.cc, gamemarketinggenie.com, toptoal.com, mckinsey.com