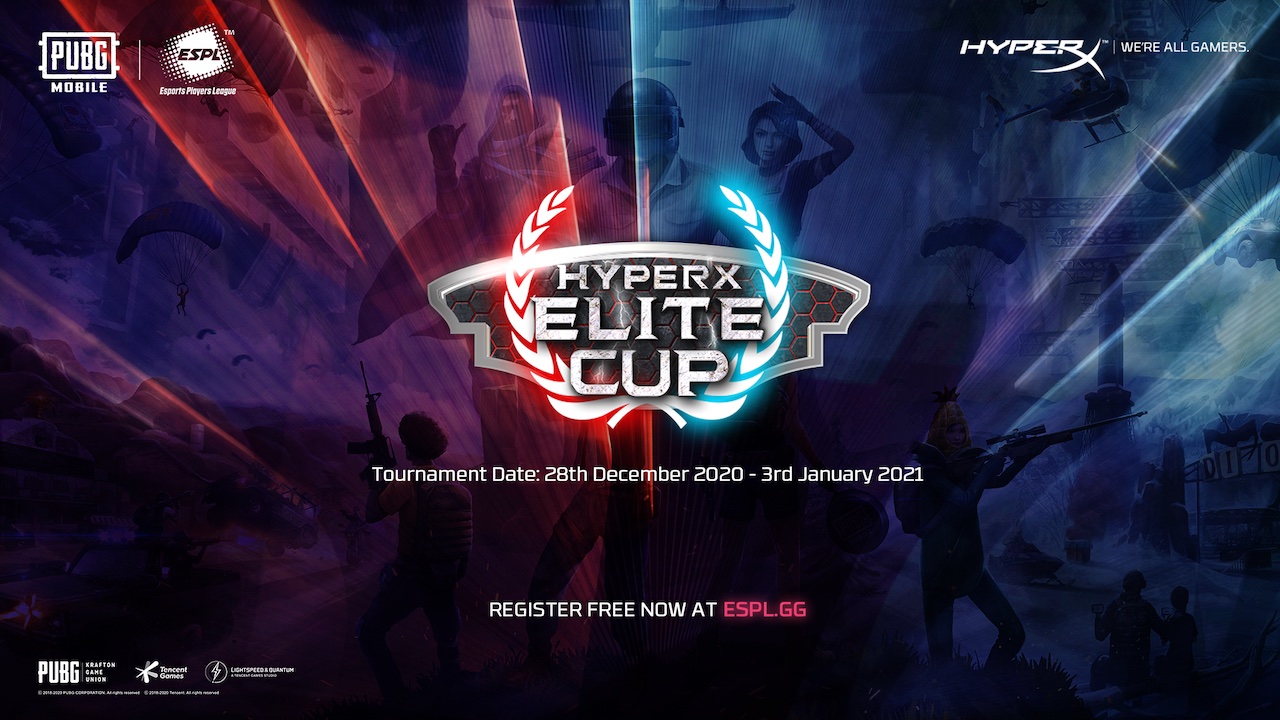 Partnered with HyperX to host PUBG Mobile tournament – HyperX Elite Cup
HyperX Elite Cup – free to register tournament open to all with prizes worth RM24,000.
SINGAPORE (26 November, 2020) – Esports Players League (ESPL) has partnered with gaming peripherals specialist HyperX to organize a free to register PUBG Mobile tournament.
The online-only esports tournament, HyperX Elite Cup, will be hosted on ESPL's online platform at espl.gg and will be managed by ESPL. The tournament will have an attractive prize pool worth up to RM24,000 in cash prizes and HyperX products.
HyperX is a leading gaming peripherals producer specialized in high quality and performance equipment for all gamers from casual to pro.
"At the very core of ESPL, we strive to lay the foundation of amateur esports serving players who are casual all the way to aspiring professional esports athletes. Our mission is very much in-line with HyperX's focus on serving all gamers. We are excited to bring ESPL's next big tournament to PUBG Mobile fans.", commented Michael Broda, CEO of ESPL.
The tournament will be targeted at amateur gamers, which echos ESPL's goal of helping build a strong foundation for esports globally. The game title that the tournament will compete on will be the popular Battle Royale game, PUBG Mobile.
With the rising interest in esports and gaming, especially during the global lockdown situation, ESPL will work with HyperX as strategic partners to bring high-quality and exciting competitive gaming to the amateur gamer community of PUBG Mobile. Esports not only has emerged as one of the largest sports genres globally now, but it also has fast become a popular digital entertainment for smartphone users.
Tournament registrations for the HyperX Elite Cup – PUBG Mobile will begin on 23rd November 2020. The tournament starts on the 28th of December 2020. Both the Semi-Finals & Grand Finals will be live-streamed on ESPL's & HyperX's channels in both English and Malay. There will also be other fun exciting activities and giveaways during the period of the tournament so watch out for them on ESPL's official Facebook & Instagram pages.
Those who are interested in participating in the tournament can register at ESPL.GG