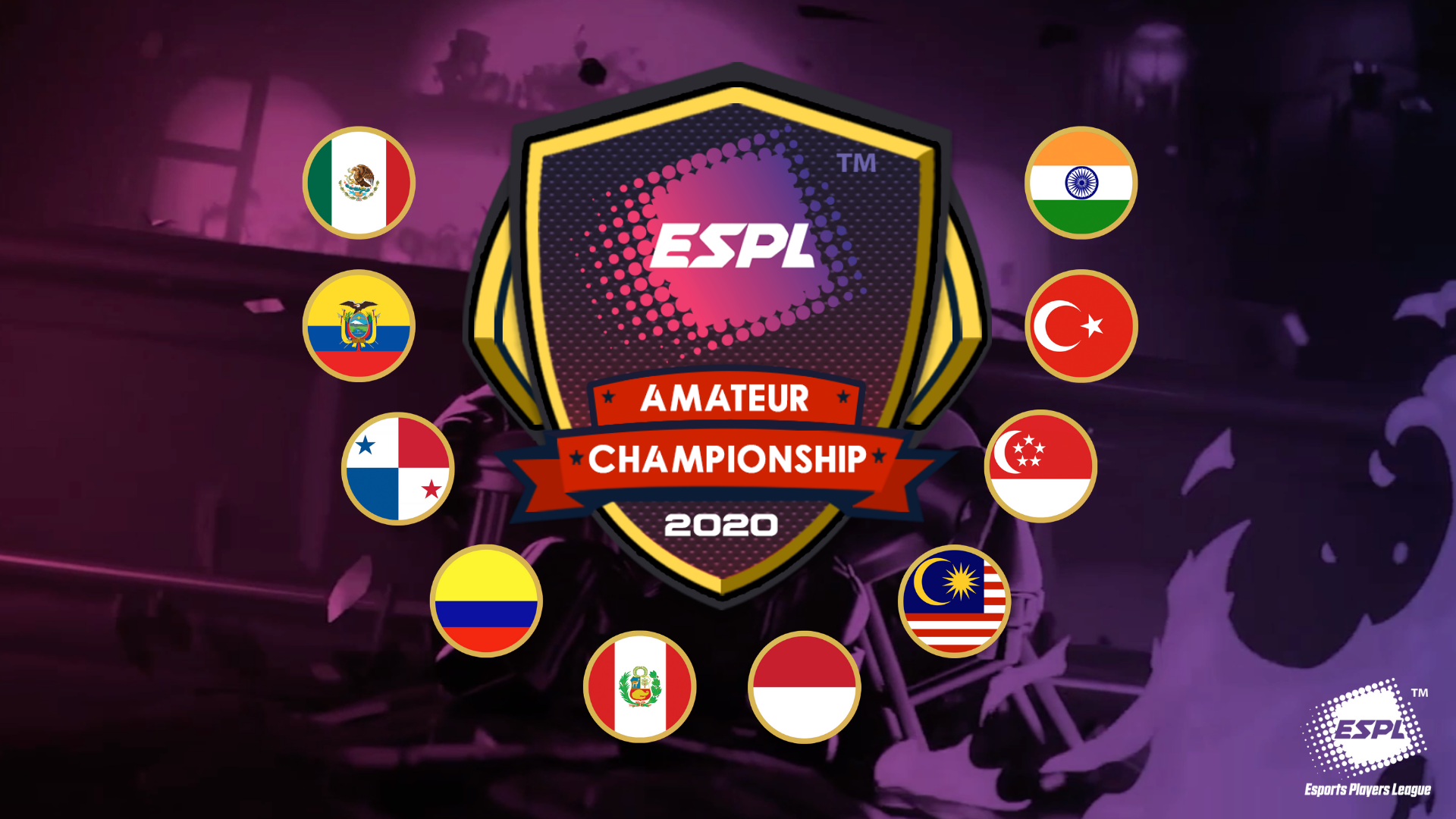 Esports Players League (ESPL) launches Global Amateur Esports Championships across 10 countries
ESPL Amateur Championship 2020 – A global amateur tournament for players across 10 countries to compete for prizes and international fame.
Singapore (22 September 2020) – Esports Players League (ESPL), the global esports tournament network announces the first-ever global esports 'Amateur Championship 2020' across 10 countries around the world in regions such as Latin America, South Asia, and Southeast Asia.
ESPL's global strategic partnerships exposed amateur players to a range of exciting tournaments to practice and make their mark in small to average-sized local online events. The ESPL Amateur Championship 2020 is the first large scale global tournament that gives amateur players a platform to showcase their skills. The tournament will be hosted on ESPL's online platform; espl.gg and will be managed by ESPL and its country partners. 
The Tournament will be targeted specifically towards the amateur esports players representing ESPL's core values of building an ecosystem serving players in their journey from Casual gamers to professional esports athletes. "Although ESPL has had multiple tournaments since its inception, we have always been looking toward our global championship. We are excited to bring an Amateur Championship that gives players a global stage to elevate themselves in their esports career, " said Michael Broda, CEO, and Co-Founder of ESPL. This year, the tournament will be hosting several popular game titles such as; Brawl Stars, PUBG Mobile, Call Of Duty: Mobile, Mobile Legends: Bang Bang, and Free Fire.
ESPL is a global esports tournament and platform provider that focuses on creating mobile and online ecosystems for amateur esports communities globally. ESPL has a presence across South Asia, Southeast Asia, South America, and Europe and rapidly growing. By facilitating grassroots participation in what is a fast expanding esports market, ESPL has direct access and exposure to a large, valuable, and often overlooked segment of the esports market.
Tournament registrations have already begun for most countries. Those who are interested in participating in the tournament can register at espl.gg or keep themselves informed by following Esports Players League (ESPL) on social media.
Contact us for partnership opportunities or other enquiries at info@espl.co
Visit our corporate website: https://espl.co/
Visit our tournament platform: https://espl.gg/