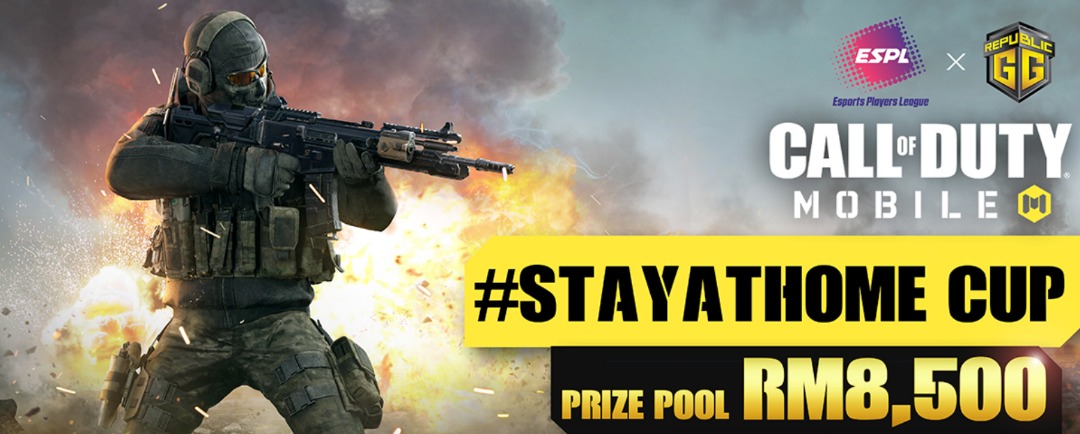 Leading Malaysian Telco Digi Collaborates with ESPL To Organize Stay-At-Home Esports Tournaments
KUALA LUMPUR (7 May, 2020) – Esports Players League (ESPL), the new global esports tournament network and platform has entered into a partnership with leading Malaysian mobile telco Digi Telecommunications Sdn Bhd (Digi) to organize esports tournaments. Digi is a subsidiary of the Telenor Group.
ESPL and Digi are organizing their first Esports tournament together, called the ESPL-Digi #StayAtHome Cup. The tournament will run over 3 days from 8th May 2020 till 10th May 2020.
The ESPL-Digi #StayAtHome Cup will see esports enthusiasts competing on popular game title Call of Duty Mobile. There will be an attractive prize pool worth RM 8,400 to be won by the winning teams.
The esports tournament is open to public. Interested participants just need to register at Republic.gg, an online gaming reload platform powered by Digi. Republic.gg is one of the fastest growing online destinations for Malaysian gamers to purchase top-ups and reloads for game related micro-payments.
With strong interest in bringing competitive gaming to the gaming community of Malaysia, Digi will work closely with ESPL to introduce ESPL's unique, mobile and online focused tournaments in Malaysia.  In turn, ESPL will support Digi's efforts by delivering the complete tech and esports solutions for competitive gaming tournaments.
ESPL is a global esports tournament and platform provider that focuses on creating mobile and online ecosystems for amateur esports leagues globally. By facilitating grassroots participation in what is a rapidly expanding market, ESPL has direct access and exposure to a large, valuable and often overlooked segment of the esports industry.